The Experience of a Lifetime: A Guide for Young People Settling in San Diego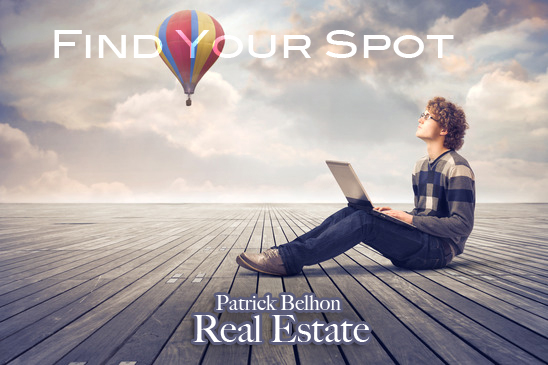 It is said that experience comes with age. This can be disconcerting for young adults just starting to make a life on their own. After all, with so few real world experiences to rely on, it is especially important for young adults and students to make choices that will create the best experiences possible. This is why so many young people have found their way to San Diego.
San Diego is a vibrant city, located on the southern coastline of California. The ample and inviting beach in San Diego has made the city a tourist mecca, attracting visitors from all over the world. However, San Diego has much more to offer than the beach. In fact, San Diego also has numerous museums, sporting venues, public parks, walking trails, first class restaurants and more. On top of that, San Diego has high quality universities and competitive business opportunities. With all this, it is no wonder that San Diego is the eighth largest city in the United States with over 1.3 million residents as of 2012.
Because so many people call San Diego home, settling there can be a daunting task, especially for young adults and students who are not familiar with the area. After all, with no real estate experience to fall back on, navigating the tricky waters of San Diego housing can be overwhelming. To make the experience as easy as possible, it is important to know that there are plenty of options for students and other young adults looking to flourish in San Diego. The city has many districts, so it is critical to find the right one that is suited for young people and any personal aspirations.
The first district to consider is La Jolla. La Jolla is a district located on San Diego's northern end. Situated on the coast, La Jolla is known for its surfing, making it a popular upscale tourist destination. These outdoor sporting opportunities also appeal to young adults, who are looking to stay active in their downtime. However, La Jolla is also a prime spot for students looking to make a difference in the world. To start, La Jolla is near the campus of the University of California at San Diego, so students who settle there have quick and easy access to campus life. More than that, La Jolla is a wonderful place for environmental studies and climate activism. In addition to the university, La Jolla's coastline is rich with wildlife. The Birch Aquarium is also located in La Jolla. Though this aquarium is smaller than the likes of nearby SeaWorld, the Birch Aquarium offers more hands-on opportunities to learn about and protect the wildlife in San Diego. La Jolla is the home of Roger Revelle's research. During his life, Revelle was one of the leading scientists regarding climate change and global warming. His work still continues to inspire the young people who come to study in San Diego.
Another popular option for young people in San Diego is Pacific Beach. Pacific Beach is renowned for its international flavor. Also located on San Diego's north end, Pacific Beach is close to La Jolla but has a flair all its own. With over four universities in Pacific Beach, it is no wonder that students from around the country and even from around the world find their way to Pacific Beach to study. However, Pacific Beach is more than about hitting the books. In fact, the real draw of Pacific Beach is its vibrant nightlife. After dark, Pacific Beach comes alive thanks to numerous bars and eateries. People from all around San Diego visit Pacific Beach for a good night out. Garnet Avenue in particular is an after hours hotspot. Pacific Beach also has plenty to do during the daylight. With cafes and shops, there is ample opportunity to socialize and relax, and the beach is perfect for surfing.
While these outlying districts have undeniable appeal, sometimes it is best to go to the heart of things. This is why San Diego's famous downtown district continues to appeal to young people. Known as the Gaslamp Quarter, the downtown is the heart of the city with thriving businesses and plenty of activity. Young people who are looking to make business connections will be well suited for the Gaslamp Quarter since they can take advantage of the close knit business community to start building their own career. The Gaslamp Quarter is also great for shopping with some of the best stores in all of San Diego. There are also numerous restaurants and cafes, making it easy to find dishes to satisfy a wide range of tastes and budgets. Plus, this district has a great view of the bay, yielding some of the best vistas of the Coronado Bridge of anywhere in San Diego. The island of Coronado is easily accessible from the Gaslamp Quarter, and residents can also quickly get to Balboa Park, which has a number of museums, gardens and other recreational opportunities.
These three districts are just the beginning. San Diego has plenty of opportunities for residents of all ages, making it a city that will grow with its people. From the environmental scintillation of La Jolla to the old world feel of the Gaslamp Quarter, young adults are sure to find something to suit their interests and their life goals in San Diego. Therefore, no matter which distinctive district you choose, picking San Diego to start your life is sure to be a positive and invigorating experience.
To learn more about the different districts and to see what properties are available to rent or own, be sure to contact Patrick Belhon. Patrick Belhon is a realtor with many years of experience in the San Diego area. He has helped countless young adults find their footing in this exciting city. To hear more, please call 00 1-619-866-7550 to set up a meeting with Patrick today. He is also available by email at patricksellshomes@gmail.com.
Contact Patrick soon and start building your own San Diego experience today. Where to live in San Diego if you are a Student and more...


Related articles:

Find related article on our Google+ page