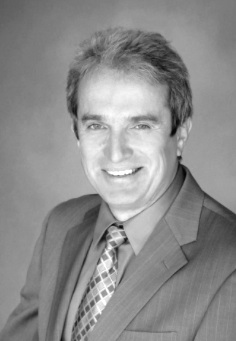 Patrick Belhon is a well-established real estate agent who works out of the La Jolla offices of Berkshire Hathaway. Born in France, Mr. Belhon came to San Diego back in 1984 from his home in Montauban (near Toulouse). He quickly learned the customs of his newly adopted home town, but still maintains close ties to his native France.
Patrick Belhon is fluent in both French and English and is quite comfortable communicating in either language. Mr. Belhon's ties to France have helped him to foster a "French Connection." The majority of his clients are French-born and feel more comfortable conversing in their native tongue. He understands the many concerns non-native buyers might have about buying, selling or investing in U.S. real estate and works closely with each client to put their mind at ease. He puts his experience at your service and remains continuously available long after the sale or transaction has been completed. By providing you with the kind of comprehensive monitoring you do not find with most other real estate brokers, Patrick guides you through your first steps into the American dream.
Whether you are looking for a 5,000 square foot home facing the Pacific Ocean or a condo that you want to use as a vacation home, you can rely on Patrick Belhon to find you the perfect house at a price you will like. He uses his extensive knowledge of the local real estate market and his years of experience in all aspects of real estate to make sure his client's needs and desires are met. Patrick Belhon has listings that begin at around $300,000 and stretch up into the millions.
Speaking French has enabled Patrick Belhon to help facilitate a number of corporate moves from France to the San Diego area. He has found homes for individuals whose jobs working for multinational corporations such as Soitec, Saint-Gobain, Airbus, and Qualcomm, required them to relocate to San Diego.
When you are new to any area, and especially to a new country, it can take a period of time to adjust to your new surroundings. When you arrive in California, Patrick Belhon will help you get settled. He can help you find a doctor, accountant, or insurance agent if you need one. He'll recommend some of the best places in town to shop or have dinner, and he'll be a true friend. Yes I speak French!
Pour contacter Patrick, composez le 00 1-619-866-7550. Vous pouvez également le joindre par email à : patricksellshomes@gmail.com