1

San DIEGO

I will be able to provide you with the expertise and professional knowledge necessary to locate your dream property despite the challenges posed by today's market. Are you interested in selling or buying property in San Diego? Give me a call and I look forward to working with you.




CONTACT ME
2

LA JOLLA

"The Jewel by the Sea." La Jolla has a magnificent coastline of ocean bluffs and sandy beaches surrounded by canyons and hillsides that rise from the shore to Mount Soledad. Some compare La Jolla to Capetown, South Africa or the Amalfi Coast in Italy. A mecca for shoppers, golfers, and tennis buffs, La Jolla attracts celebrities from around the world who live in homes with picturesque postcard views.
3

DEL MAR

Del Mar feels like a coastal village dotted with Tudor and ocean front homes. A stroll along the boardwalk includes boutiques, restaurants, upscale fitness centers and more. Real estate options include cottages, beachfront estates, condominiums, townhouses, and luxury homes. World renowned Torrey Pines Golf Course is perched on a protected bluff above some of the best beaches in California.
4

encinitas

Downtown Encinitas comes alive in the summer when classic cars converge on the third Thursday of the month, June through September, with local bands providing entertainment. Moonlight Beach at the west end of Encinitas Blvd. is the destination for sun worshippers, surfers and sand volleyball enthusiasts.

5

solana beach

Solana Beach is a small coastal community. A very popular design district, located on Cedros Ave., is a busy place on the weekends and Belly Up Tavern on Cedros is a well known concert venue and the best place to see musicians in North County.
6

carlsbad

Carlsbad is a large geographic area covering about 25 square miles and actually includes La Costa. Old Carlsbad with a vibrant downtown is considered the heart of the city and is located along the north coast. State Street has many unique shops with beach wear and gifts and is a popular walking area for tourists and locals alike.
PATRICK BELHON
Real Estate & Homes
for Sale in California
Welcome
Whether you're looking to buy or sell your home, relocate to a new city, or just find out your home's value, we can help. Our website is full of features that can help you accomplish these goals. If you have any questions or need some advice, don't hesitate to contact me!

Save Your Searches! If there's a specific property type, price range, or location you are searching for, sign up and save your search! That way, you'll save time whenever you visit our site. You can run your saved searches, edit search criteria, and be notified by email when new listings match your search criteria. Registering is quick and easy
I will help you find your dream home
Reasons to Buy a House in San Diego Read more
The Truth of the Home Sale Tax Read more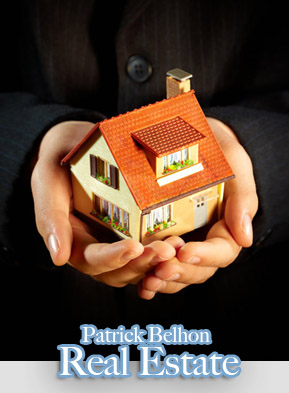 information
CalifORNIA Realty
Private investor in real estate
read more
BUYERS SELLERS INVESTOR
Works with buyers, sellers and investors. Also I can help clients to find financing or contractors if repairs need to be made.
read more
RENT OR BUY BUSINESS
I can help you when you want to rent a place for your business or buy a commercial building. We can also find real estate investments, more than 2 units.
read more
What makes People want to Live in San Diego?
read more
Seventy miles of pristine coastline, covering such famous beaches like La Jolla, Mission Bay, Del Mar and Coronado, make San Diego County a beach-goers paradise. A daily surf report lets the pros know where the biggest waves are breaking. There are beaches that cater to families and those that are secluded and great for romantic walks under the moonlight. Read more
Now Is Time To Buy A House...
read more
Low interest rates. Fallen home prices. Rising rents. Is now the time to buy a house? Owning is a more attractive proposition than renting in many -- perhaps even most -- U.S. cities.
Read more
Things to Consider Before Buying a House...
read more
When buying a home, it's easy to let emotions get in the way of reality, or get sudden amnesia about factors that may make a difference. Read more
Stay in touch
Immobilier San Diego
"I'm Your Local Real Estate Expert
Specializing in SAN DIEGO, California"
You too can embrace the temperate climate, blue skies, palm trees, beautiful beaches and the sparkling ocean with us...
NEWS
Patrick Belhon: French Real Estate Agent in San Diego
Bright Times Ahead for San Diego Real Estate Read more

What makes People want to Live in San Diego? Read more

San Diego Housing Market Hits a Seven-Year High Read more
Economics 101: Parents Ponder the Costs of Renting and Buying Read more
Where to live in San Diego if you are a Student Read more